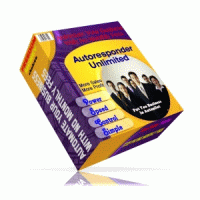 Autoresponder Unlimited v2.0 has all of the same powerful features of the expensive autoresponder services. But the price is the difference. Why pay monthly fees when you can OWN IT!
You'll save as much as $200.00 to $1,000.00 a year by OWNING!
Welcome Stores Online Merchant Forum Friends and Members
Here's where to download your copy of 52 Secrets My Mom Never Told Me About Internet Marketing .
I hope you enjoy your Christmas Presents from me this year. I look forward to your feedback on the forum of my bonus.
Thank you again for reviewing for me the Autoresponder Unlimited v2.0 bonuses that I am giving away with the purchase of Autoresponder Unlimited v2.0
See you on the boards.
Lawrence